Class Information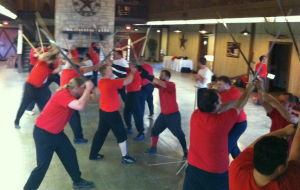 Curriculum: The curriculum of ARMA's original Member Training Program is made up of a Study Approach and Training Methodology directed at developing core skills.
Study Approach: The ARMA Study Approach consists simply of: researching historical European fighting manuals, literature and iconography combined with comparative analysis from hands-on experience using accurate replica weapons and armor as well as surviving specimens.
Training Methodology: The ARMA Training Methodology consists of physical practice using several training tools for a well-rounded comprehensive understanding: blunt practice blades, wooden wasters, sharp reproduction weapons.

(Photo: MTP Course 1.0 in Austin, TX)
Yearly Class Schedule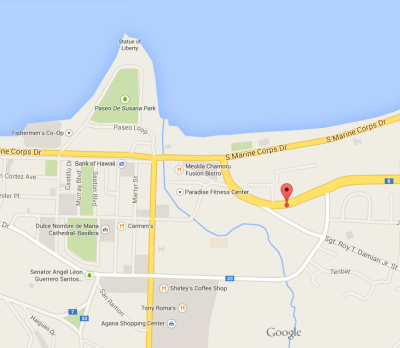 | | |
| --- | --- |
| Basic Sword & Buckler: | February |
| Advanced Sword and Buckler: | March |
| Dagger: | April |
| Basic Long Sword: | August |
| Advanced Long Sword: | September |
| Spear: | October |
| Sword and Shield: | November |
All Classes held at the Guam Fencing Federation Salle (School), 2nd Floor of 235 Route 8 (Gilcar Building), Maite, Guam 96910 (Above The Joint Pub and Grill (Formerly Club Escape).
Specific Class Times and other ARMA events are listed on the ARMA Guam Facebook Page and are subject to change based on instructor & gym availability.
All Class Participants must wear the Training Uniform. See Equipment list on Membership Requirements page.
Class fee is $95 per class and due at first class.
For more information, contact Anthony R. Camacho, ARMA Guam Study Group Coordinator through our contact form or call (671)477-8051.